NACC (National Association of Career Colleges)
NACC is a national association representing 500 regulated career colleges from across the country.
CCO (Career Colleges Ontario)
Career Colleges Ontario (CCO) is a not-for-profit association that was established in 1973 to advocate on behalf of private career colleges in the province.
Cando (Council for the Advancement of Native Development Officers)
In 1990, EDOs from across Canada founded and mandated the Cando to provide a national body to focus on the training, education and networking opportunities necessary to serve their communities and/or organizations as professionals. Cando (Council for the Advancement of Native Development Officers) is a federally registered, non-profit society that is Aboriginal controlled, community based, and membership driven. Cando is directed by a national regionally represented volunteer board of elected EDOs representing every region of Canada.
Contact North | Contact Nord
Contact North | Contact Nord helps educationally underserved Ontarians in 600 small, rural, remote, Indigenous and Francophone communities get a degree, diploma, certificate or upgrade their skills via online learning without leaving their communities.
Ontario College of Trades
The Ontario College of Trades is an industry-driven, professional regulatory body that protects the public by regulating and promoting the skilled trades.
View Statement of Membership.
Canadian Council for Aboriginal Business
The Canadian Council for Aboriginal Business (CCAB) is a member based organization driving business opportunities and advancing corporate social responsibility for the Aboriginal community.
View Statement of Memberhsip.
Independent Learning Centre
Ontario's Designated Provider of Distance Education.
Jerry Bishop – Business Assessment Solutions Inc.
Partnering with Private Career Colleges in Ontario since 2005
3247 Harvester Crescent
Kemptville, ON K0G 1J0
Tel: 905-906-3706
http://www.certificationmanagementsolutions.ca/
A natural leader formally trained as a learning and development educator, Jerry Bishop guides Business Assessment Solutions Inc. in its offering with over two decades of experience in training, coaching, and design.  Referred to as an "eSSential experiential leader" for her ability to instill inspiration and unlock potential with her coaching, Jerry brings out the best in people.
Her work providing regulatory compliance guidance with Private Career Colleges in Ontario has led to receiving 100% positive adult education and subject matter assessments and a legacy of securing the Superintendent's approval.
Private Career College Specialization:  eSSential Curriculum Diploma Toolkits for sale (business and healthcare programs); PARIS expert; registration and program approval; distance education design expert; adult education third-party assessor; distance education third-party assessor.


The NETC has partnered with Thompson River University for a transfer of credit, since 1970, TRU has taken pride in providing an excellent education to every student who comes to us — from a wide variety of backgrounds and perspectives, at various stages of the learning journey.
We serve more than 25,000 students — on our campuses in Kamloops and Williams Lake, and via distance or online courses and programs through Open Learning. Weyt-k! Welcome to TRU. At TRU you will find small classes, personal attention and practical learning experiences in every
program — all on a beautiful campus in the Secwepemc territory of Kamloops, BC. We create an environment that encourages you to succeed by developing a network of supports and friendships — covering your social, personal and academic experiences. Please join us at https://www.tru.ca/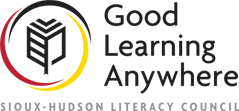 Good Learning Anywhere
Are you an adult in Ontario looking for a new way to reach your goals?
Good Learning Anywhere offers online courses to help Ontario adults access job opportunities, develop life skills, and prepare for post-secondary.