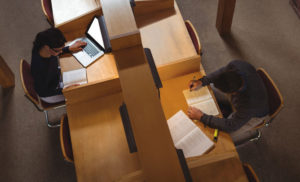 It is with excitement that Native Education & Training College of Business, Healthcare, Human Service & Technology is pleased to announce the opening of our brand new North Bay campus that is certain to help many more students build marketable skills and secure professional success.
The College aims to provide an inclusive learning environment, inviting participation of students from all backgrounds to study our campus programs offered in North Bay, Ontario. We strive to meet workforce demands by delivering a variety of academic programs that are pathways to careers in Business, Healthcare, Human Service and Technology. Programs are accelerated, allowing students to complete their credentials in less time and enables graduates to start working faster.
We are committed to your future and have been training students for over 28 years. Get a hands-on approach to learning at NETC. Half day classes mean you can work and study.
Campus Program Start Dates:
January 4, 2022 and September 6, 2022
Business Administration
Business Management
Child & Youth Care Worker
Classroom Education Assistant
Community Health Promotion
Community Health Promotion Certificate Course
Community Service Worker – Gerontology
Development Services Worker
Early Childcare Assistant
Medical Office Administration
Personal Support Worker – NACC
Personal Support Worker
Recreation Therapy – Gerontology
Campus Location:
101-147 McIntyre St. W
North Bay, ON P1B 2Y5
Local : (705) 223-0434
Toll Free: 1 (866) 678-3463